Cayuga County to reduce treasurer office duties, pay in 2022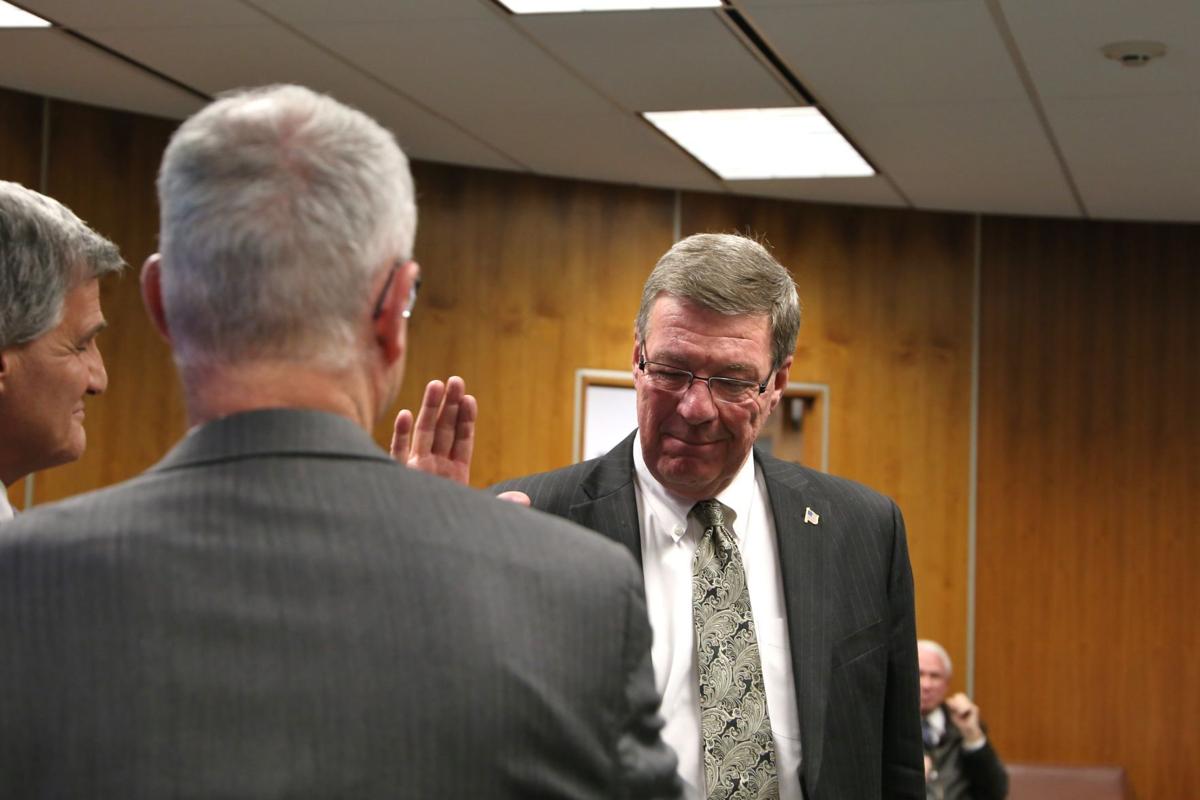 A four-year term for the elected Cayuga County treasurer's seat will be on the ballot in this year's elections, but the person who gets sworn into that office won't be doing the same job.
The Cayuga County Legislature, in a divided vote, approved a resolution last month that starts the process to reorganize the county's financial management structure in a way that will remove many of the duties now handled by the treasurer's office. The approved resolution also stated that the elected position's salary would be reduced, although it did not specify by how much.
The move by the Legislature, effectively making the treasurer into a part-time office, also caused incumbent Treasurer Jim Orman to reconsider his previously stated intention not to seek re-election, although he has now decided to stick with his original decision not to run.
Orman said he learned from Cayuga County Legislature Chairperson Aileen McNabb-Coleman about the plan to move forward with the reorganization a couple of days prior to the Cayuga County Republican Committee meeting to consider which candidates to endorse. After winning four terms in the office, Orman felt he had accomplished his goals for the office and wasn't ready for another four years in a full-time role.
"It's leaner, it's much more efficient," he said of the office. "It's filled with great people."
After deciding not to run this year for what he thought was the same job he's held for 16 years, the thought of remaining in office with fewer duties and less time commitment was appealing, Orman said. He also heard from legislators and other government officials and staff urging him to run.
But fellow Republican David Dempsey, a former county legislator and Auburn city councilor in the late 1990s and early 2000s, had declared his interest in the seat months earlier and had discussed his credentials with committee members. 
At the GOP meeting, held Feb. 20, Orman asked for the committee's endorsement and explained the reason for his reconsideration, but the Republicans chose to back Dempsey. The Cayuga County Conservative Party committee also backed Dempsey not long after that meeting.
Orman said he understood the GOP's decision. "I really came at the last minute," he said. 
Given the feedback he had received, though, Orman took several days to consider his options, including possibly trying to force a primary against Dempsey or trying to get on the ballot on another party line.
In the end, though, he decided to stick with the original decision. He said his daughter pointed out to him that he'd been working in public service for decades going back to his military service, and that perhaps it was time to focus on himself for a little while.
"To hear that from your own daughter really got me to think about it," he said.
For Dempsey, the changes in the works for the office were not a deterrent.
"I'm still very interested in the position," he said. "I think I can do some good in that area."
Dempsey, who owns his own insurance office in southern Cayuga County, cited his educational background in economic and governmental administration, plus his experience as an elected legislator, as key qualifications.
The Cayuga County Democratic Committee has not yet endorsed a candidate for the seat. Chair Ian Phillips said the Democrats have been talking to a few potential candidates, but nothing has been finalized.
New finance department
McNabb-Coleman has put Orman in charge of a committee that is working on the reorganization plan, which will establish a finance department within county government. Anticipated duties that may shift from the treasurer's office to the new department would include payroll administration, financial reporting, health insurance administration, debt payments and asset inventory. The main function that would remain with the treasurer would be the collection of property taxes.
At the Feb. 23 meeting, McNabb-Coleman explained the thinking behind the change, saying a professionally run finance department would bring efficiencies to county government.
"It has been discussed over several years that the county and its taxpayers would benefit from a finance department and a finance director," she said.
The resolution on the Legislature's agenda had a specific salary reduction outlined, proposing to take the annual pay for county treasurer from $77,527 to $38,000.
Several legislators asked that the resolution be tabled or sent through the Legislature's committee system for consideration in the March meeting, pointing to the lack of information on exactly how a new finance department would operate and how much it all would cost.
"I would like to have more discussion on this, and I don't think more discussion is a bad thing," Legislator Tucker Whitman said. "I mean we certainly discuss a lot of less important things a lot longer, and so I don't see what another month of discussion and question answering is going to hurt."
McNabb-Coleman said she brought the item to the Legislature for February's meeting because it was important to be transparent with anyone interested in running for treasurer to understand that a significant change in duties and pay was in the works.
After more than 50 minutes of discussion, lawmakers rejected an amendment to send the resolution through the committee process, and then approved an amended resolution that removed specific dollar amounts for the salary. The measure was approved in an 8-7 vote with Legislators Ben Vitale, Paul Pinckney, Keith Batman, Heidi Nightengale, Elane Daley, Michael Didio, Ryan Foley and McNabb-Coleman voting in favor.
Jeremy Boyer can be reached at (315) 282-2231 or [email protected]. Follow him on Twitter @CitizenBoyer
(Except for the headline, this story has not been edited by WCT staff and is published from a syndicated feed.)
Powered by the Echo RSS Plugin by CodeRevolution.