It's true, Edinburgh in August is like nothing else. Every inch of Scotland's historic capital becomes a stage for the world's best artists – beer gardens bloom on cobbled streets, and in the hubbub of it all, you might just catch a life-changing show. After a fallow year in 2020, the August festivals are back in town with a host of new, Covid-friendly performance spaces. Take MultiStory, an inner-city car park transformed into storeys of comedy, improv, theatre and magic by fringe legends Gilded Balloon, Zoo, Traverse and Dance Base – let's be honest, its direct view of the castle was always wasted on those autos.
In the Old Town, Surgeons Quarter and producers theSpaceUK have launched an open-air and – crucially! – weatherproofed venue in Hill Square. Tucked behind the Surgeons' Hall Museums (full of grisly remnants from Edinburgh's gory yet scientific past), you'll find one of Fringe's biggest venues, packing acts from hip-hop orchestra, burlesque and brand new sets from legendary comics to home-grown improv icons the Improverts and, even, musical theatre about food delivery.
Speaking of food, there are plenty of options in Surgeons Quarter to keep your strength up between shows, with bars, restaurants, Cafe 1505 and the restaurant at Ten Hill Place Hotel just a hop and a skip from the performance spaces.
But, as any local will tell you, Edinburgh's far more than the fringe. The capital's cultural calendar is buzzing all year round.
Comedy
Any day of the year, the Stand should be your first port of call. Yes, it's a big deal during the fringe, but it's a cosy cave with a great bar and impeccable comedic taste that never goes out of season. Beginner's showcase Red Raw (every Monday) is an institution; get down early early if you want a seat up close to its tiny, iconic stage. If you're lucky you'll catch a household name trying out new material. Get even luckier and you'll spot a new star in the making.
It's a similar story for Monkey Barrel, just off the Royal Mile: this year's stacked fringe lineup of WIP shows from award winners such as Josie Long, Catherine Bohart and Jordan Brookes is just a taste of what to expect all year round.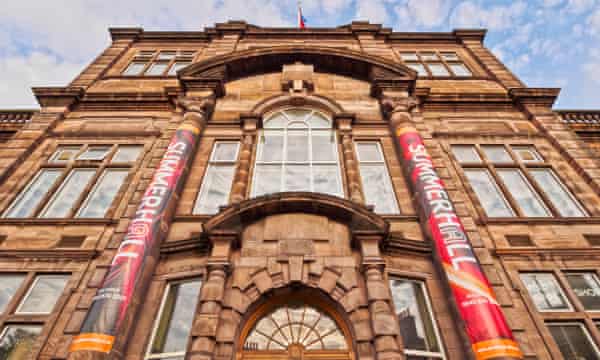 Theatre
Back-to-back on Grindlay Street you'll find the two pillars of Edinburgh's theatre scene. The Royal Lyceum is a glorious proscenium arch theatre that specialises in lush adaptations of Scottish classics and adventurous new stories, helmed by playwright and artistic director David Greig. In August it's also home to the Edinburgh international festival, which brings in some of the world's best theatre-makers to perform alongside Edinburgh's own.
Next door, the Traverse – the "Trav" to its friends – is dedicated to staging Scotland's rising talent. Its adventurous fringe programme this year is both on and offline, with one show even set on Silverknowes beach. Keep an eye out for the year-round A Play, A Pie, A Pint series, too – it's exactly what it says on the tin. Delicious.
Festivals aren't just for August, either. In January, Manipulate shows off mind-boggling new work in puppetry, visual theatre and animation and, come May, the magical Edinburgh international children's festival holds a globally renowned celebration of the best in theatre and dance for children and young people.
Words
Rabbie Burns, Walter Scott, Robert Louis Stevenson, Muriel Spark – just to name a few. Edinburgh's literary history is glittering, and there's no shortage of walking tours to lead you through the haunts of its historic authors. In August there's the Edinburgh international book festival, a hotbed of discussion with the world's leading writers, but year-round you can chat with bookish experts in the city's bookshops – try secondhand treasure trove Armchair Books, lush Golden Hare and rebellious Lighthouse, where, if the spoken word's your thing, you might well stumble upon a friendly crowd cheering on local poet performers. The Scottish Storytelling Centre is another go-to for, you've guessed it, the extremely Scottish art of telling a good tale, and Edinburgh powerhouse collective Neu! Reekie! run beloved events year-round that show off the city's wordsy riches.
Art
Edinburgh's art scene has real range. Obviously there's the majestic National Gallery just off Princes Street, but turn a few corners and you'll find contemporary galleries such as Ingleby, Talbot Rice and the Fruitmarket – the latter's where Turner nominee Karla Black currently has a pastel-pink retrospective of her immersive, tactile sculptures.
Any day of the year you can use LeithLate's virtual tour to explore Leith's colourful murals and artist studios, or pop into community hubs like Out of the Blue to browse work by local makers and creatives. If you're in town in September, don't miss the exhibition of the Abbeyhill Colony of Artists – usually it's a charming open-house tour of the artistic residents of Abbeyhill, but this year it's a garden party exhibition.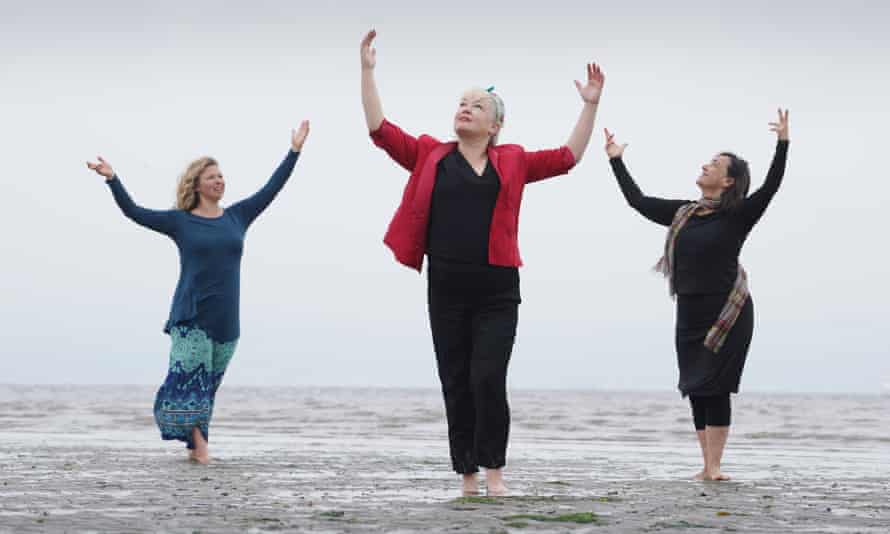 Music
Also in September is the roving Hidden Door festival, which takes over an underused space in the city and turns it into a utopia of art and performance. This year it's next door to Granton Gasworks, with a bold, broad line-up of Scottish musicians such as Pictish Trail, Malka and Hamish Hawk. Stick around until November, and big gig night out Stag and Dagger will take you on a tour through Edinburgh's best small venues – one of which, Sneaky Pete's, has genuinely perfect form in booking the best bands and DJs around. Or, if trad music is more your thing, look no further than the famous live sessions at proper pubs Sandy Bell's or the Royal Oak.
If genre boundaries mean nothing to you, dig into the loaded programme of Nothing Ever Happens Here, which is hosting a series of summer shows in multi-arts venue Summerhall's lush beer garden courtyard. Choose from Bogha-Frois: Queer Voices in Folk, Scottish Album of the Year award-winners Sacred Paws, the psychedelic innovations of Kapil Seshasayee, a birthday party for Edinburgh community radio station EHFM and so, so much more. As we said, Edinburgh's for life – not just for August.
Looking for a home base for your UK getaway? Ten Hill Place Hotel is Edinburgh's largest independent four-star hotel, and is – uniquely – owned by the Royal College of Surgeons of Edinburgh, so all hotel profits and those of sister travel agency, Surgeons Quarter Travel, go back to training surgeons worldwide.
Centrally located in historic Old Town, the hotel is steps away from the Festival Theatre, and down the road from Arthur's Seat. Dine at the onsite restaurant, which serves fresh meals from local produce. Wash it down with Surgeons Quarter's very own 1505 gin. For more information and to book now, visit tenhillplace.com or explore Surgeons Quarter Travel