By Euronews with AFP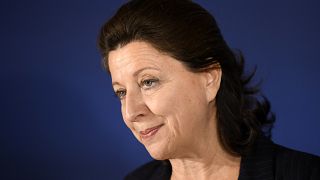 Agnes Buzyn delivers a speech at her Paris mayoral campaign headquarters in Paris, March 15 2020.

  –  
Copyright 
Julien de Rosa via AP
Agnes Buzyn, France's health minister when the global COVID-19 pandemic erupted, was on Friday indicted for "endangering the lives of others".
The indictment was handed out by prosecutors of the Court of Justice of the Republic, as part of their investigations into the handling of the health crisis by the French government.
Buzyn, 58, quit her role as minister in February 2020 to run in the mayoral election for Paris for French President Emmanuel Macron's centrist La Republique en March (LREM).
In late January, after three cases of the virulent disease had been reported in the country Buzyn, a hematologist, had estimated that the risk of the coronavirus spreading (in France) was "very low", due to the strict lockdown in Wuhan, the Chinese city in which the disease is thought to have originated.